We make everything from cheese curds to 8 year old cheddar and juusto baked cheese including:
Plain Juusto Cheese
Pepper Juusto Cheese
Muenster Cheese
Colby Cheese
Colby Jack Cheese
Monterey Jack Cheese
Pepper Jack Cheese
Vegetable Jack Cheese
Garlic Cheese
Cheddar Cheese
Cheddar Medium
Cheddar Sharp
2-10 Year Old Cheddar Cheese
Cheddar (chives) "pepper" Cheese
Cheddar Onion Cheese
Cheddar Garlic Cheese
Cheddar Vegetable Cheese
Cheddar Horse Radish Cheese
Bacon Cheddar Cheese
Cheese Curds (plain, garlic and dill)
Onion Jack Cheese
Amish Co-op / Cheese Factory
Our cheese store carries over 20 varieties of cheese made right here, as well as many Amish made crafts, candy, jams and maple syrups. You can order our delicious products and unique gift items by browsing our online store today!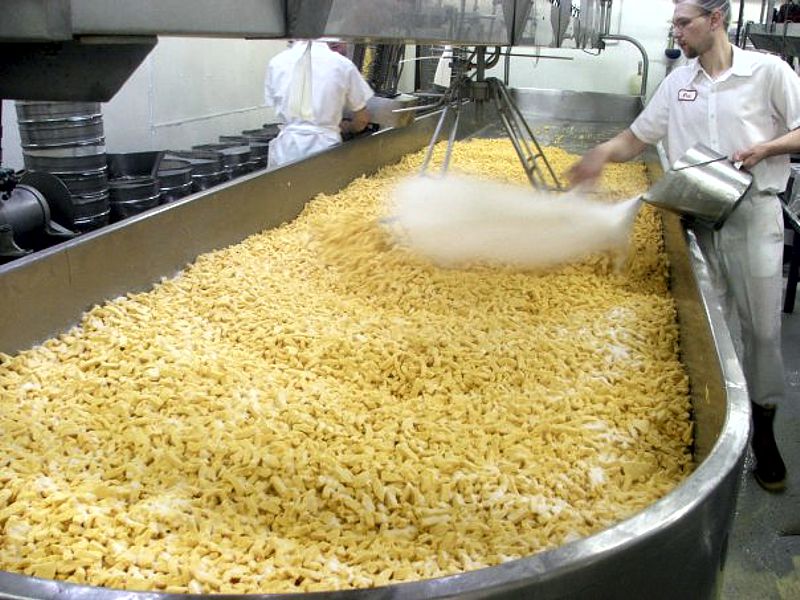 The Old Country Cheese Factory is located in the heart of the Amish community in Southwestern Wisconsin. We accept fresh can milk from 230 Amish milk producers who live around Cashton, Hillsboro, Tomah, Wilton, Sylvan, Readstown, Liberty Pole, and Chaseburg. Old Country Cheese, located on County Road D in Cashton, brings in 120,000 pounds of milk a day from over 230 Amish milk producers!
Page Summary:
© 2014 - 2023 Old Country Cheese, All rights reserved.